We Empower Collaborative Professionals & Groups
Website and Branding Specialists of Collaborative Groups & Professionals

Speed SEO & Analytics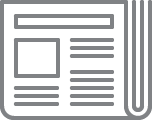 Print Design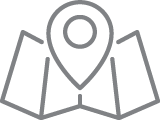 Professional Search Software

Media Production & Campaigns
Simple solutions. Effective strategies. Smart technologies. Ready to start?
What is a Responsive Website and why is it important?
A responsive website molds to fit various screen sizes. For example, a responsive website's graphics, navigation, images and copy will size accordingly so that a visitor to your website can easily view it on her computer screen, tablet, or phone. It eliminates the need to create and maintain two websites: one for computer screens and one for mobile device screens. This also means you only need to make one change such as updating an image and it is ready for viewing on all devices. There is also an option to hide sections of a website from being viewed on a mobile device. This option allows the designer to maximize the user interface for the user.
You may also want to note that Google has incorporated mobile-friendliness as a factor in its search algorithm. This means that a responsive website will get a boost in SEO. You probably received some spam emails about this, but rest assured your non-responive website isn't going to fade out of existence in search results. But, it does mean your website is not worth much to mobile device users. So, you can get a responsive website to make Google happy, but most importantly, you must make your website's visitors happy.
Can I trademark my logo?
Maybe. The USPTO has specific guidelines that must be met to allow your logo to be a registered trademark.
We say maybe because logos have become a commodity service. People want a logo cheap and now. To fill that need, overnight logo designers, of which there are plenty, utilize pre-made graphics, images, and other copyrighted elements often referred to as "clipart". You may receive a non-exclusive right to use the pre-made, copyrighted element in your logo, but you will likely not be able to register your logo as a Trademark with the USPTO.
We are not intellectual property experts. It is recommended that you consult an intellectual property attorney for specifics on this matters, but do be cautious as your investment may come with restrictions.
We provide custom logo designs that often start as drawings on the back of a napkin. We also ensure the transfer of rights to the end-user. We have options to fit most budgets too. But, we don't use "clipart"
Tell us about your Collaborative Practice marketing needs: